A bit about the course
Welcome to the shimmy shack! Watch the video below to see what's shaking!
More Details:
By the time you finish this course, you'll have all the tools you need to practice and improve on your shimmy layers and variations.
The first section of Shimmy Shack will be available on December 5, 2021. Each new section will be available to you once per week for four weeks.
Each week will release five short technique and drill segments that you can easily fit into your days to improve your shimmmies.
Once you have purchased the course it's yours forever! You can go back and review any part of it you like as many times as you want.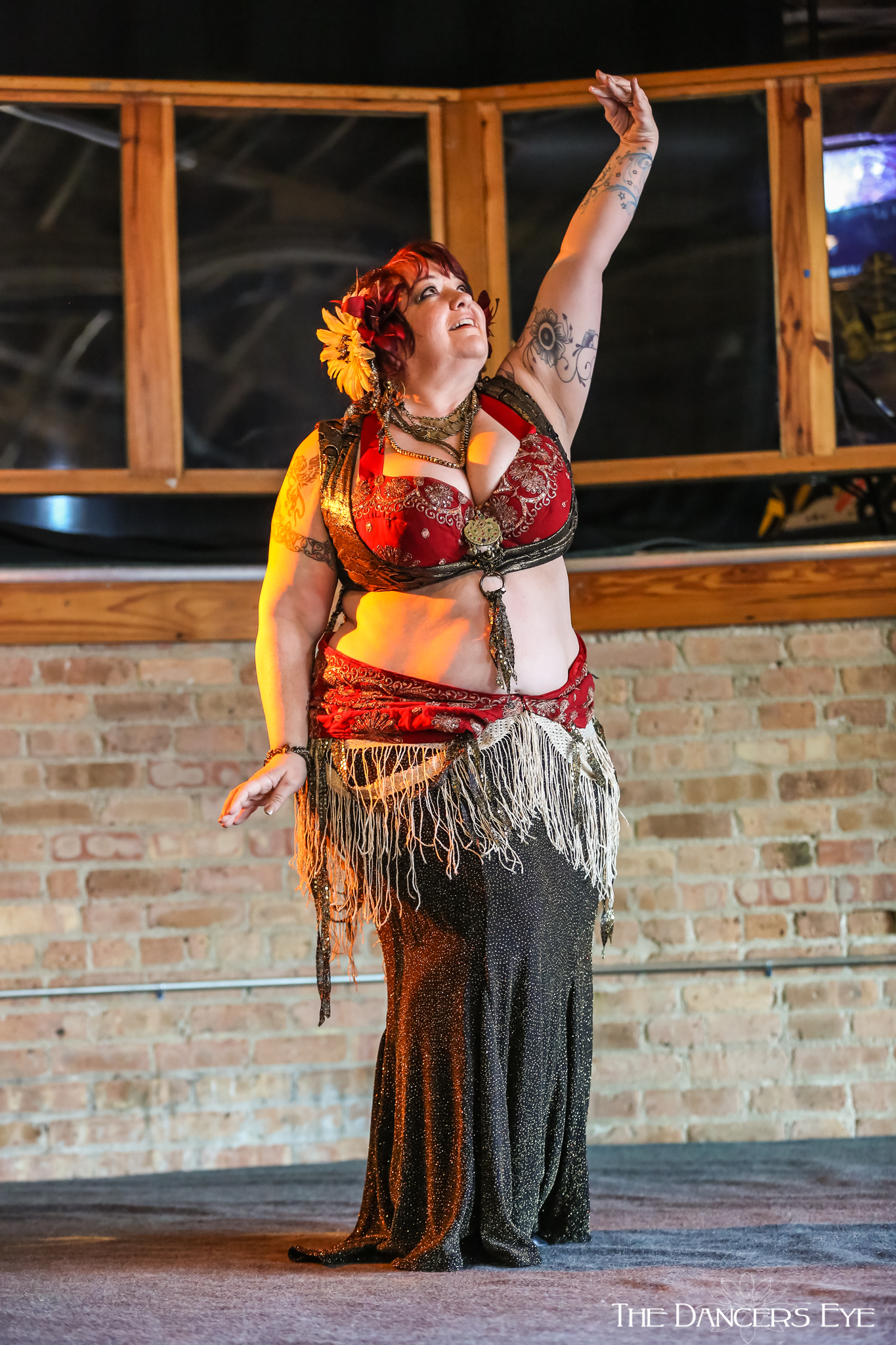 Curriculum:
This course is organized into four sections of five compact practices that will get your shimmies in order and give you plenty of practice material for the future.
Each daily video includes a tutorial for the shimmies of the day plus a drill to work them out.
Content:
Short talks and tools for committing to and tracking your practice
Twenty tutorials and practices broken up into four shimmy categories:
Shoulder shimmies
Standing hip shimmies
3/4 walking hip shimmies
3/4 hip shimmy variations
Plus:
This course is yours forever once you've enrolled. You can do the drills in order, out of order, or come back over and over again to practice your favorites or the ones you need the most.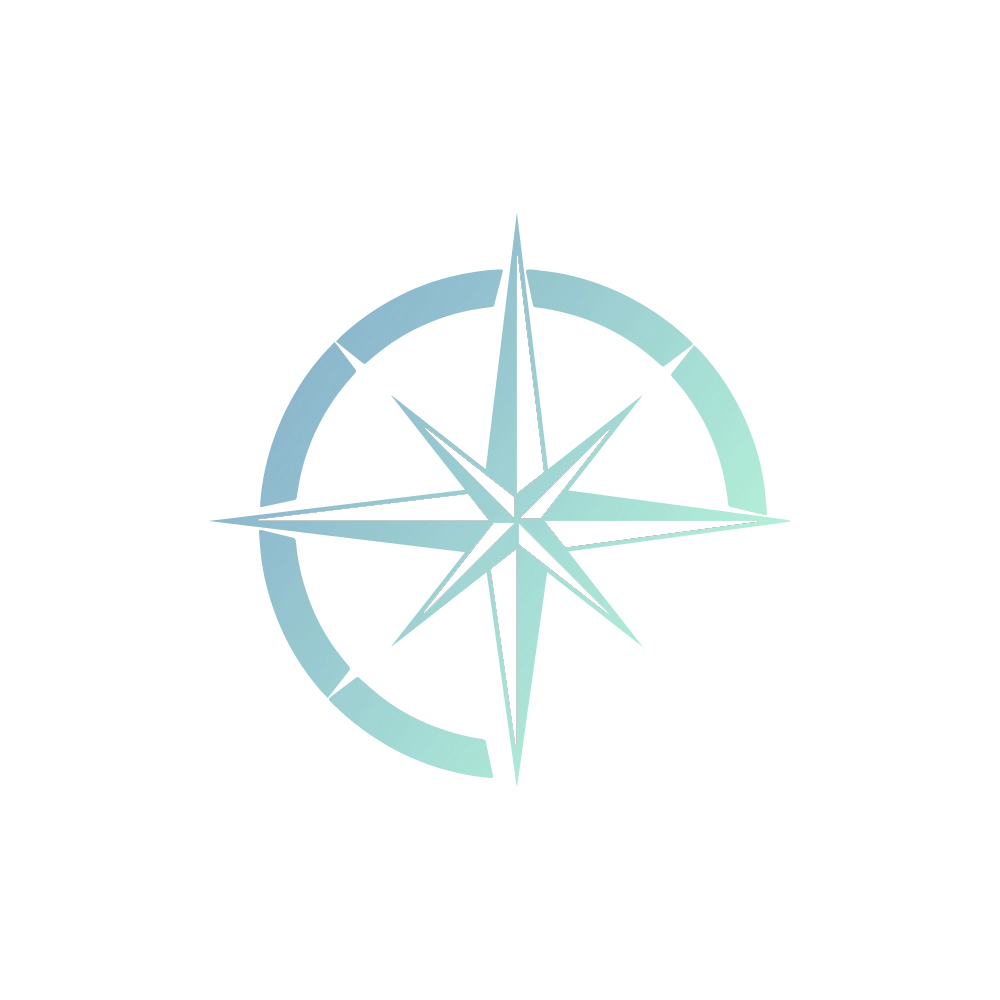 Debra K says...
Christina has a very wonderful energy~ Belly Dancing is great for not only your core, legs, and arms, it touches your soul! I look forward to more classes.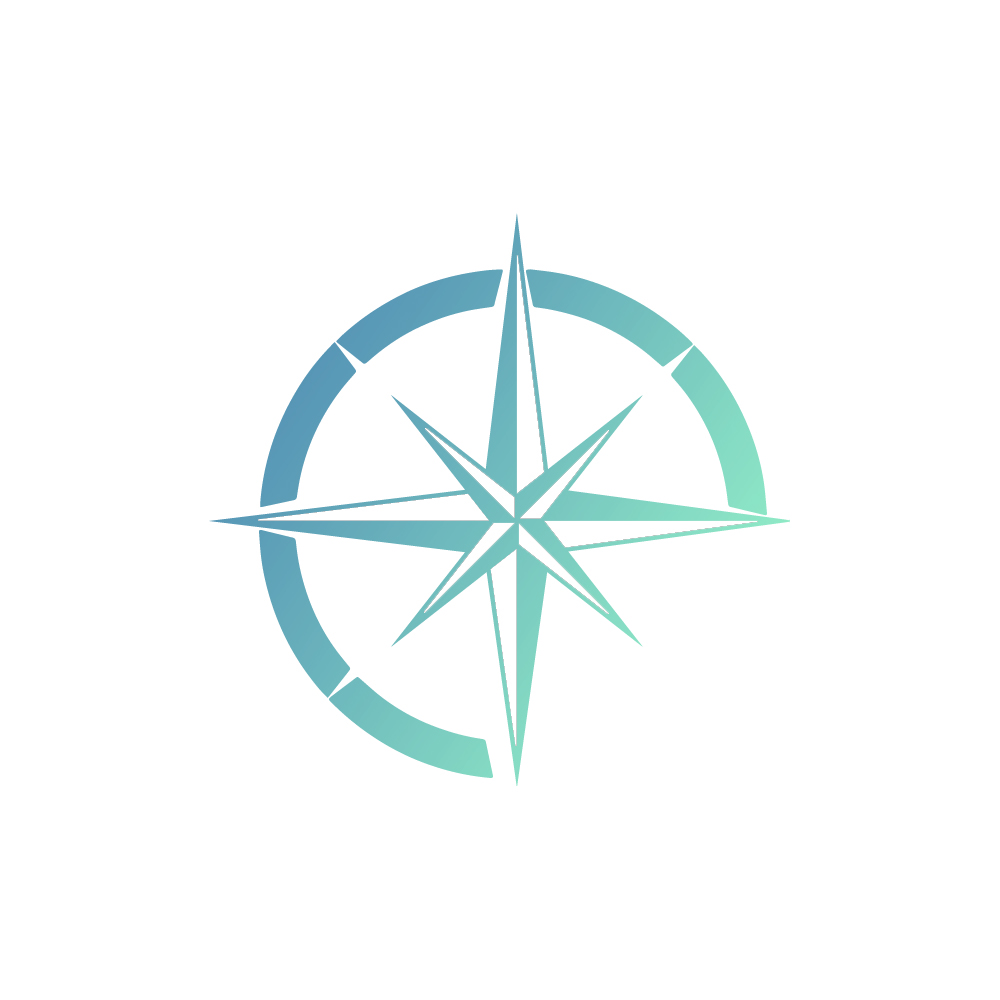 Erin B says...
I love taking classes with Christina. The classes are always at a pace that ensures a balance between learning and feeling comfortable in the material with challenge to move forward in the progression of knowledge and experience. I started having never had a dance class before. I recommend classes to my friends all the time because its been such a great experience for me.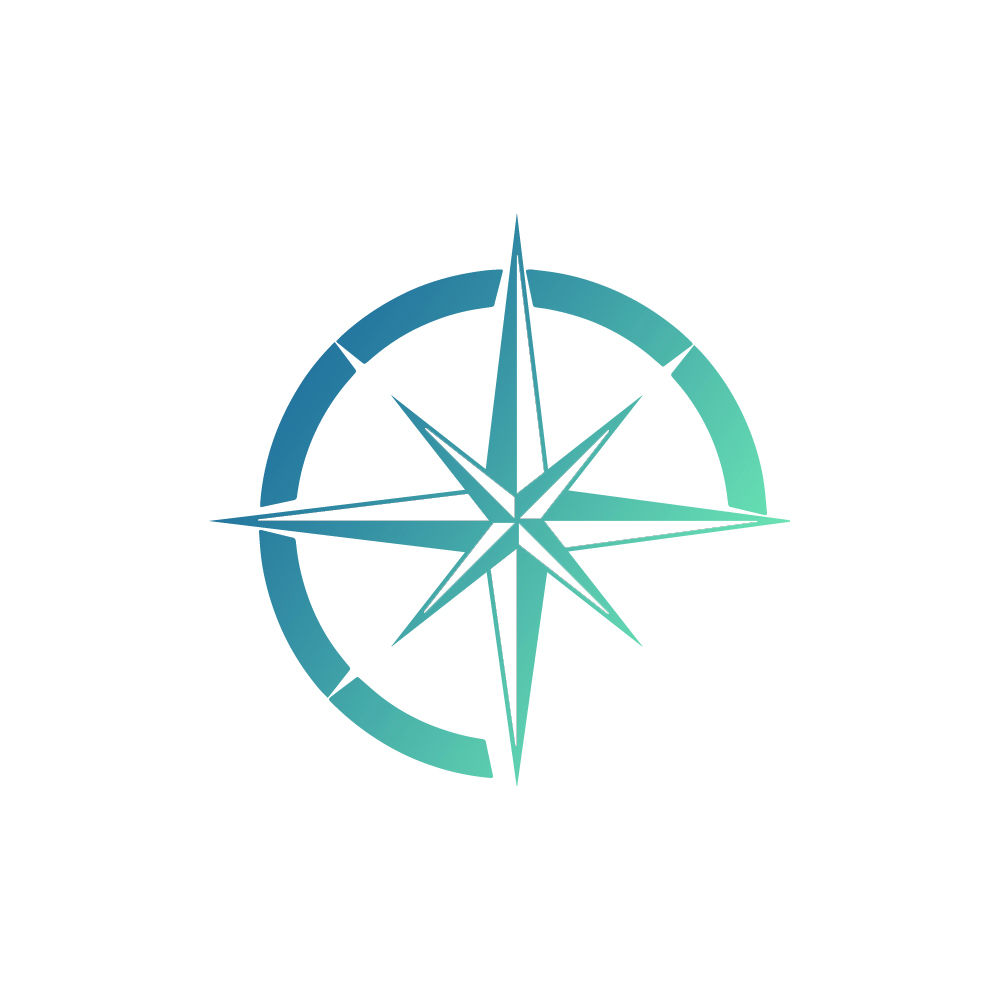 Connie V says...
If you never thought you could dance, Christina will break down moves for you in a way that makes sense. Lots of dance classes intimidate larger women, but I felt right at home with Eastern Groove. All sizes, all levels, all good.
F.A.Q.
Q: Do I need prior experience to succeed in this course?
A: Not necessarily, though it might be better for you if you already know some belly dance basics. I recommend checking out my Belly Dance for Beginners course first if you've never belly dance before.
Q: How much time do I have to set aside for this?
A: Not much! I've devised this series to be five short practices per week, each running between 10 and 20 minutes. This allows you to practice in a compact way and focus on just one skill on concept at a time.
Q: What if I fall behind schedule?
A: Though the intention of this course is for you to have five practices in a week, life happens and we can't always fit it all in. Lucky for you though that once you've purchased this course, you have forever access to it so you can take it as slowly as you need and come back and repeat sections as many times as you want.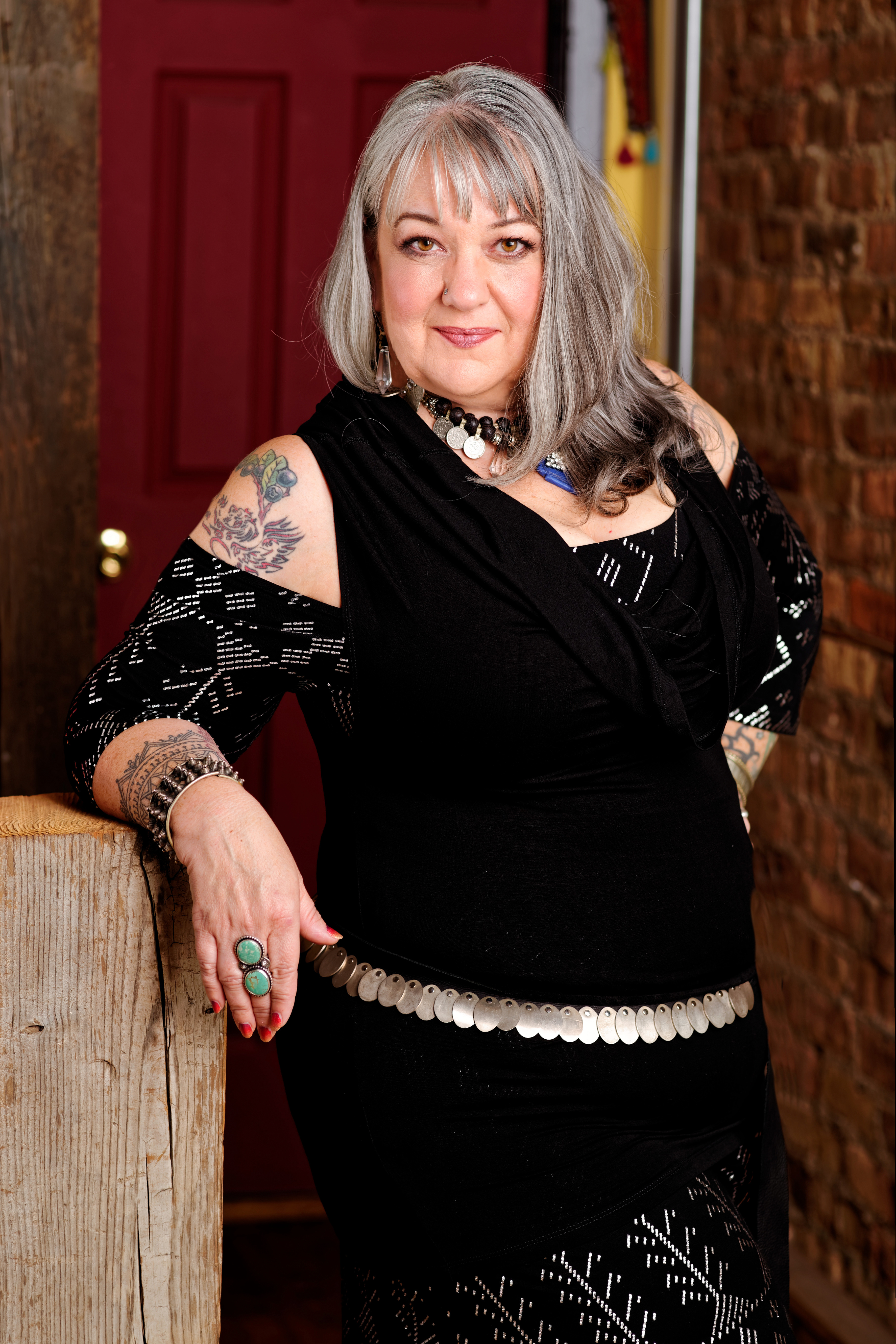 Hello. I'm Christina.
I have had a complex relationship with my body since I was a pre-teen. I have had highs and lows, periods of strength and injury, and times when I'd lost all hope of feeling fulfilled with myself and comfortable in my skin.
When I began my own belly dance journey in 1993 I found something that was truly liberating. Something that resonated in my body and soul.
The more I learned about this dance and the culture from which it comes, the more I saw that this is a dance for everyone: younger or older, taller or shorter, thin or robust. There are no limits to who can belly dance.
I have been a belly dance instructor since 2003 and am a certified Datura Style™ instructor. I have also received certificates of completion in the first two levels of DanceCraft training with ambitions to take that further.
Though my emphasis is on fusion style belly dance, I have also studied the folkloric dances of the Arab world that evolved into what we know today as belly dance and I always seek to dance and to teach from a place of appreciation and respect of the source cultures.
When I dance, I feel strong, capable, content, and connected. When I dance, I love myself. I'd like to share that feeling with you, no matter who you are or what your story is.
Keep exploring!
I have a few other courses for belly dance that might suit you. Click below to see what else is on offer!
Check your inbox to confirm your subscription